Parliament will have chance to "free our grapes" next week
This information has just been released from Okanagan-Similkameen MP Dan Albas' office in Ottawa.
Today in the House of Commons the NDP introduced a motion calling for a standing vote to occur on Bill C-311 on June 6th. Although Bill C-311 was already schedule for 2nd hour debate on June 6th courtesy of Nova Scotia MP Scott Brison, the NDP motion effectively calls for that debate to be bypassed and instead proceed directly to a standing vote.
The NDP motion, subsequently supported by all members of the House of Commons, will bring certainty to the Bill and prevent further delays. The motion was introduced in response to a "mistake" made by the NDP earlier in the week when an NDP filibuster needlessly delayed the bill and provoked considerable public outrage from Canadian wine consumers and the wine industry alike.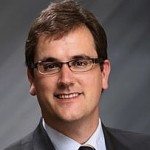 "As it was the NDP who were the source of the uncertainty, this motion makes it clear that the NDP will now be in support of the Bill going forward to the Senate and that is something I am very encouraged to see" said Okanagan-Coquihalla MP Dan Albas. "Unfortunately we are still going to lose a very valuable week of time in the Senate, however I would like to commend the NDP for doing the right thing and supporting our Okanagan and BC wine industries." added Albas. "It is also encouraging that the Bill is back on track again, albeit a week delayed, but I am hopeful we can hopefully get through the Senate by the end of June"
Bill C311 An Act to amend the Importation of Intoxicating Liquors Act will next appear in the House of Commons for a standing vote on June 6th.
Join the "End Wine Prohibition in Canada" page on Facebook or visit www.daninottawa.com for further information.