Third annual Vinos Wine Film Festival coming June 8th
The View Winery aims to bring some sex appeal to BC's wine industry
The BC wine industry likes to celebrate its own, and thanks to folks like Glenn Fawcett of Black Hills Winery they have "The Vinos" award. For the third year running they have their video competition. Earlier this year they posted this video titled "Awesomeness". But perhaps one of the most risqué entries this year will probably come from The View Winery in Kelowna. The winery says, "[the video] fits perfectly with the relaxed and cheerful persona that we've tried to project for The View."
It's certainly fun, and you get to see it here first!
[vimeo]http://vimeo.com/43092105[/vimeo]
More on The Vinos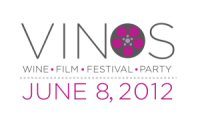 Attention wine-loving filmmakers: Black Hills Estate Winery, producers of "The Vinos", is now accepting submissions for its wine commercial film festival and is encouraging filmmakers everywhere to tell their own story of BC Wine. Inspired by the Sundance Film Festival, Cannes, and the wildly successful Big Rock Eddies beer commercial film festival, the third annual Vinos Film Festival, held June 8, is calling out to amateur & professional filmmakers to submit a wine commercial about B.C. wine.
Filmmakers will compete for cash, prizes and a highly coveted 'Vino' award during a wildly entertaining awards ceremony reminiscent of an Oscar's after party where participants walk the red carpet, are treated like Hollywood VIP's, and get to enjoy a lively, fun-filled event. Better yet, the producers and party-goers get to enjoy a fuzzy-warm feeling since all of the proceeds from the Vinos go to the benefit of Children's charities of the United Way of the South Okanagan.
Festival founder, and president of Black Hills Winery, Glenn Fawcett, said: "Everyone is welcome to participate. Amateur and professionals alike are encouraged to create something unique and submit it to the festival. Each participant has a chance to win in this high-energy event." He further added: "Please note that the deadline for submissions is June 1, 2012. All submissions will be reviewed by a Judging panel in advance, and the top submissions will be shown at the Vinos event in Osoyoos on June 8. The Producers of all selected submissions will be awarded two complimentary VIP tickets to the event where they can come and proudly watch their commercial being played to an audience of over 500 wine lovers."
"While hosting The Vinos over the past two years we have found that the exceptional quality of B.C. wine has provided great inspiration for many funny, creative and touching commercials. This in turn has made The Vinos a very popular evening. The wine of our province has created a large & passionate fan base with alot of creativity and talent. We encourage all wine lovers to come out and be part of the experience," added Fawcett.
For a sampling of some of the hilarious winners of the Vinos Wine Film Festival in the past, please click here:
http://www.youtube.com/BlackHillsWinery
Prizes for The Vinos include: First Place: $2500 in cash and wine ($1,250 cash & $1,250 wine)
Second Place: $1500 in cash and wine ($750 cash & $750 wine)
Third Place: $750 in cash and wine ($375 cash & $375 wine)
Full contest details are here available at www.blackhillswinery.com
What: 2012 Vinos Film Festival Party
When: 7 pm, June 8, 2012
Where: Spirit Ridge Resort in Osoyoos
Cost: $99.00 (plus tax)
To purchase tickets or for further information: Visit the Black Hills Estate Winery wine shop, call the winery at (250) 498-0666, or visit the website: www.blackhillswinery.com.
A media tour is being organized for this event, as well as for the Nota Bene Release party on June 9, 2012 with media rates for lodging and discounted event tickets.
– post by Stacey