Wino with a shotgun
Sandra Oldfield gives Canadians the disarming truth about selling wine between provinces
One of the most popular recent posts on City Caucus described the experience of EXP bar in Vancouver trying to get a liquor license that would allow people to play video games while having an alcoholic beverage. The subject of restrictive booze laws in Canada is a favourite topic, which explains the national interest in law changes to allow the shipment of Canadian made wine between our provinces. A few days hardly go by before you don't hear more public discussion about booze in our country. There truly is a mood out there for our government liquor agencies to lighten up.
One of the most prominent advocacy campaigns around liquor laws is the so-called #FreeMyGrapes movement on the internet, promoted largely through Twitter. It has coincided with the successful passage of Bill C311, sponsored by Okanagan-Coquihalla MP Dan Albas. Bill C311 became a phenomenon by receiving unanimous support from both the House of Commons and the Senate. On Thursday the bill received royal assent which, for example, means you can now take BC wine over the border to Alberta legally.
On Friday morning Dan Albas was a guest on the popular CKNW Morning News program to discuss his private member's bill and where the future of wine sales is headed. Listen to Philip Till's interview here:
Host Philip Till has been known to sip a glass or two of wine on occasion, and as a veteran journalist who has traveled the world he finds Canada's restrictive liquor policies as frustrating as the rest of us. In an editorial on Friday morning's program he called for government to get out of the liquor sales business altogether, and to concentrate on regulation and taxation instead (all music to the ears of blogger Mark Hicken, by the way). Hear Philip Till's editorial here:
In spite of the passage of Bill C311, the fight to modernize liquor laws in Canada continues. For example, you are still limited in the amount of wine you can ship between provinces via the internet. Many wineries are attempting to grow their businesses now through online sales. It has raised the ire of many of BC's best winemakers, and among the most vocal has been Tinhorn Creek proprietor Sandra Oldfield. Oldfield is a leading voice in the #FreeMyGrapes movement and a well-known member of BC's Twitterati.
In her blog this week Sandra provided one of the most colorful illustrations yet on how backwards our liquor laws are. She decided to prove her point by purchasing a shotgun through the internet from a Saskatchewan gun dealer. Oldfield did not buy ammunition for the gun though. She was able to buy a lethal weapon far more easily than anyone outside of BC could buy her wine. She explains it like this:
I purchased a 12 gauge shotgun online from Saskatchewan last week to show my fellow Canadians how easy it is to buy a gun versus a case of wine online from another province.  My new gun is a "Maverick 88″ single barrel, pump-action, 12 gauge single shot–whatever all that means.

…if only getting 12 bottles of Canadian wine were as easy as getting this 12 gauge:

Until today, June 28, 2012, with the passage of Federal Bill C-311, transporting wine across Canadian provincial lines was illegal.  Not so for the gun.
Although Federal Bill C-311 allows for personal transport of wine from province to province,  British Columbia is still restricting personal transportation of wine to ONE 9L case.  Not so with the gun.  I could have bought 100 shotguns if I had the money, and the desire.
Although the 51 word amendment to the Importation of Intoxicating Liquors Act (ILLA) allows for people to "bring the  wine or cause it to be brought into another province" (ie: shipping) British Columbia has not allowed for e-commerce sales yet.  Not so with my online shotgun purchase.
Due to BC Liquor Board policy and similar to gasoline, taxes on a bottle of wine are hidden in the retail shelf price.  Not so with my 12 gauge–$209.95 for the gun and $26.99 taxes (12% HST charged because that is tax rate in the "ship to" province).
Wine is not allowed to be shipped via Canada Post.  I do question whether section 3.4 is still valid with the passage of Bill C-311–but that question is for another day.  Guns can be shipped today via Canada Post, section 3.3, no question.  As long as the gun is unloaded, locked, in a sturdy container and the package is not marked in any way on the outside (I love that part!) then it is allowed to be shipped.
Wine needs to be signed for by an adult when it is sent via carrier.  The Maverick 88 also needed to be signed for by the purchaser so there is no difference here.  The argument that online wine sales will somehow sidestep liquor board's mandate to ensure that intoxicating beverages are not shipped to people who are not of legal age is just ridiculous.  Anyone who has ordered and signed for a case of wine in BC from a BC winery knows that.
In case you wanted to seen a Maverick 88 shotgun in action, we've found the following video demonstration: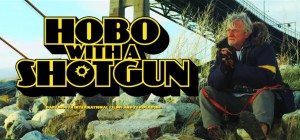 Nothing provokes a debate among Canadians quicker than bringing guns into the discussion. It is absurd that moving wine across the country is so difficult, and especially in comparison with shotguns. Sandra Oldfield has the final word on her blog about this.
I can see why the provinces are so concerned about allowing consumers to buy wine online and get it shipped to their homes in Canada.  It is a very dangerous…um…value added agricultural product that supports local farmers, is enjoyed with meals and adds to the tourist economy.
– post by Mike