Local restaurant chain adopts BC VQA wine menu
White Spot celebrates B.C. with a 100% local wine selection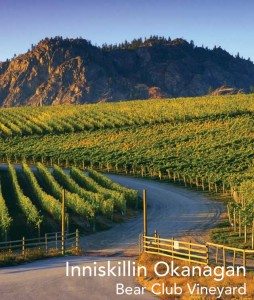 If you're a British Columbian you've been a White Spot customer. The BC-based restaurant chain was once a celebrated drive-in venue with trays that allowed you to dine right in your car. As time has gone by the restaurant has become more sophisticated, offering more fresh food dishes with a local flare. Now White Spot is the first casual eatery chain to go "all BC" when it comes to it's wine menu.
It's been said that British Columbians are particularly "chauvinistic" when it comes to local wine. Indeed, many people we talk to lately love purchasing BC wine. It's a great move by a veritable institution like White Spot to wave the BC wine flag then. Here below is the news release by the company about the wine menu changes:
White Spot celebrates B.C. producers with new summer menu and wine list

In celebration of summertime in beautiful B.C., White Spot today unveiled its 2012 seasonal Celebrate BC menu across the province, featuring summer dishes inspired by fresh, local ingredients. The return of Celebrate BC also marks the launch of White Spot's new VQA wine list, making it the only casual dining chain in the province to offer a 100 per cent B.C. wine selection.

"Since the first White Spot restaurant opened in 1928 we've been dedicated to using local ingredients in our menu as often as we can," said White Spot President Warren Erhart. "Almost 50 per cent of White Spot's ingredients, from tomatoes to potatoes, are locally sourced and we are proud to support the producers that grow delicious food right in our own backyard."

To create White Spot's Legendary Burgers, fresh-cut fries and famous blueberry pies, more than 675,000 pounds of tomatoes, almost 5,000,000 pounds of Kennebec potatoes and 73,000 pounds of blueberries are used each year – all supplied by B.C. producers. This year the restaurant is deepening its commitment to local food and drink with its 100 per cent B.C. wine list.

"By exclusively offering B.C. wines, White Spot boasts a menu that is truly made at home, showcasing the very best our province has to offer," said Miles Prodan, Executive Director, British Columbia Wine Institute. "The BC VQA designation guarantees 100 per cent B.C. wine. Paired with the Celebrate BC menu, White Spot's new wine list is the perfect way to toast summer in B.C."

From now until early September, White Spot guests are invited to enjoy delicious new Celebrate BC menu items, including signature creations, like Truffled Mushroom Flatbread, Candied Salmon Cavatappi and Candied Salmon Spinach Salad.

Please visit www.WhiteSpot.ca/CelebrateBC to view the complete menu.
– post by Mike