Winemaker Sandor Mayer
Of all the people you meet in BC wine country, few have the true salt of the earth quality of winemaker Sandor Mayer. When we first began our Okanagan wine travels a decade ago with our then 2-year old daughter in tow, it was the Inniksillin Okanagan winery that first made us feel right at home. The hosts at their modest wine tasting bar introduced us to the soft-spoken Mayer, who answered our many questions about his past, and his winemaking practices.
We are extremely pleased for Sandor and the great partnership he has forged with the Inniskillin winery over the last 2 decades. It is our pleasure to share this backgrounder sent out in recognition of his accomplishments.
+++
This year's harvest marks a significant milestone for Inniskillin winemaker Sandor Mayer, who is celebrating his twentieth vintage in British Columbia's Okanagan Valley.  What began in the 1990s by Sandor Mayer with experimentation of then unproven varietals in the Okanagan such as Zinfandel, followed soon thereafter by Tempranillo, has blossomed into the successful planting and production of other untested reds and whites.  Over the span of two decades Inniskillin's viticulture and winemaking teams under Sandor Mayer's direction undertook trial plantings of varietals like Pinotage, Sangiovese, Malbec, Marsanne and Roussanne, which thrive in warm wine regions around the world such as Rioja, Stellenbosch, Chianti, Mendoza and Rhone, but were virtually non-existent in Canadian vineyards until fairly recently.  Their success in the vineyard, at international competitions, and with consumers has now seen the expansion and adoption of these and other warm climate grapes by many in the BC wine industry with over 60 varietals now grown throughout the various microclimates in the province.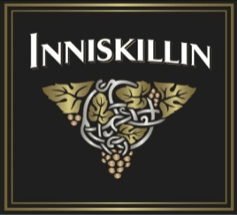 Sandor Mayer commented, "Back in the late 1990s people thought we were crazy to plant a big red like Zinfandel, when everyone else was planting Merlot. They were skeptical we could get a late ripening varietal that does so well in California, sufficiently ripe here. However we'd done our research and I was fairly confident that with the right site selection and careful viticulture we would be successful. We knew the degree days, the southern site, sandy soil, and vineyard aspects, all would make for ideal grape maturity.  We just stayed quiet and waited, believing that the wine would prove itself."
"Preliminary tastings of these wines built great excitement and a promising future.  After our successful release, we then felt secure attempting others and grafted over our Gewürztraminer to Tempranillo at our Dark Horse Vineyard in Oliver, which is one of the warmest and driest sites in Canada."
"It's been a wonderful challenge to work with an unknown and to successfully maximize the potential of our vineyards for these non-traditional varieties. We are cooler here than in many other wine regions, but the grapes really love where we've planted them and express the true varietal character with nice rich, clean flavours. We're now refining our efforts and might try some others, though we've learned it really needs to be the right grape for the right location to get the right flavour profile and quality."
"The BC wine industry is very fortunate to have a talent like Sandor," states BC Wine Institute Executive Director Miles Prodan. "Not only is he a gifted winemaker, but Sandor's vision for the Okanagan was evident shortly after his arrival in Canada, and we certainly owe him a debt of gratitude for all he has done for the growth of our industry."
Inniskillin Co-founder Karl Kaiser said, "Sandor is amongst the very few winemakers who are also well skilled on viticulture. For this I admire and respect him. I enjoyed working with him as he always paid attention to the type of grapes he wanted to use and making sure of their best possible quality."
Sandor offers four tiers of BC VQA table wines reflective of the unique climate of the south Okanagan region and his winemaking styles.
Okanagan Estate and Reserve (Chardonnay, Pinot Grigio, Pinot Blanc, Riesling, Pinot Noir, Merlot, Cabernet Sauvignon, Cabernet Franc)
Our pioneering Discovery Series (Malbec, Zinfandel, Chenin Blanc, Tempranillo)
The Single Vineyard Series – Dark Horse (Pinot Blanc, Meritage)
He continues to produce his award winning signature Icewines in both Riesling and Tempranillo.
Sandor Mayer's Wine Biography
Like father like son – born and raised in Hungary, Mayer inherited his love of viticulture and winemaking from his father, who ran a small winery.
1972 to 1976 – studied horticulture, including vineyard management and winemaking. After a year in the vineyards, he moved to the Central Research Station in Kecskemet, Hungary to study and evaluate grape varietals.
1981 – graduated from the University of Kecskemet with a degree in Oenology and Viticulture
1986 – completed his Masters Degree and began his career as a vineyard manager in central Hungary.
1987 – relocated to a similar position in Austria.
1988 – moved with his family to Canada's Okanagan Valley.
1990 – responsible for developing a new vineyard near Oliver in the southern part of the Okanagan Valley, now known as Dark Horse Estate Vineyard; range of grapes include Cabernet Sauvignon, Cabernet Franc, Merlot, Pinot Noir, Chardonnay, Pinot Blanc, and Riesling
1992 – became winemaker for Okanagan Vineyards Winery
1993 – released first vintage for Okanagan Vineyards
1996 – Okanagan Vineyards Winery purchased by Inniskillin Wines. Mayer retained his position, ultimately becoming winemaker, winery general manager and viticulturist while assisting in the development of the Osoyoos Lake Bench Vineyard.
1999 – planted the first commercial Zinfandel vines in the Okanagan at the Bear Cub Vineyard in Osoyoos
2002 – released first vintage of Okanagan Valley grown Zinfandel, totaling about 100 cases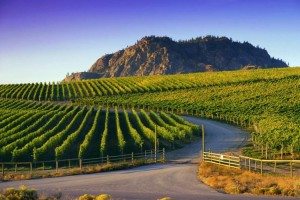 2004 – planted the first Tempranillo block in the Okanagan Valley at the Dark Horse Vineyard and one of the first commercial plantings of Pinotage in the Okanagan at the Whitetail Vineyard
2005 – Planted one of the first Sangiovese blocks at the Bear Cub Vineyard and Malbec at the McIntyre vineyard
2006 – Planted one of the first commercial Marsanne and Roussanne at the Dark Horse Vineyard
2007 – Discovery Series of wines launched
2012 – new label and package design launched by Inniskillin with the tiers: Estate, Reserve, Discovery, and Single Vineyard
2013 -Winemaker Sandor Mayer celebrates his 20th harvest in the Okanagan
Sandor Mayer Award Highlights:
2013 – LIEUTENANT GOVERNOR'S AWARD OF EXCELLENCE and a GRAND GOLD from the San Francisco International Wine Competition for 2011 Riesling Icewine
2012 – DOUBLE GOLD, San Francisco International Wine Competition for 2009 Grand Reserve Riesling Icewine.
2005 – BEST DESSERT WINE, International Wine and Spirits Competition, UK for 2003 Riesling Icewine.
2005 – GRAND GOLD, Concours Mondial for 2003 Bear Cub Vineyard Zinfandel
2005 – CITADELLES TROPHY AND CANADIAN SPECIAL PRIZE, La Citadelles du vin for 2002 Dark Horse Vineyard Cabernet Sauvignon
2004 – LIEUTENANT GOVERNOR'S AWARD OF EXCELLENCE for 2002 Dark Horse Vineyard Cabernet Sauvignon and 2002 Dark Horse Vineyard Meritage
2001 – GOLD WINNER CONCOURS MONDIAL DE BRUXELLES, BELGIUM for his 1999 Dark Horse Vineyard Riesling Icewine
About Inniskillin Wines
Inniskillin Wines, established in 1975 by co-ounders Donald Ziraldo and Karl Kaiser, is Canada's premier estate winery producing truly distinctive VQA wines from premium grape varieties grown in Canada's two main wine regions. With vineyards in both the east and the west, Inniskillin is led by winemaker Bruce Nicholson in Niagara and Sandor Mayer in the Okanagan. Inniskillin is internationally recognized for both Icewines and table wines and extremely proud of the vast collection of awards and accolades including the 2012 Top Canadian Producer International Wine and Spirits Competition, London, U.K. The iconic Inniskillin Icewine can be found in 73 countries and is the number one selling wine in duty free stores. Inniskillin became part of the world's leading premium wine company, Constellation Brands, in 2006. For more information, visit www.inniskillin.com.