Canada's federal government are campaigning for more open trade between provinces
Liquor monopolies and inter-provincial trade barriers that allow them are making headlines this week, and it's  no surprise that wine producers are taking notice. The C.D. Howe Institute report released this week titled Uncorking a Strange Brew: The Need for More Competition in Ontario's Alcoholic Beverage Retailing System (download report here) advocates for 'open competition' among retailers that they say will provide more choice and better value to Ontario's alcohol consumers.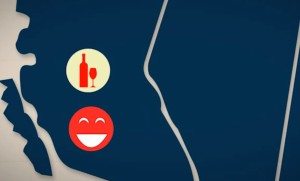 The subject of provincial liquor monopolies prompts an even larger discussion of trade within Canada. Wine and other liquor products, as well as other consumer goods and even accredited workers struggle to move across provincial boundaries. This government page describes the initiative to modernize internal trade in Canada.
The subject of wine moving across provincial boundaries became big news a couple of years ago when Okanagan-Coquihalla Member of Parliament Dan Albas tabled a private member's bill (C311) that eventually received unanimous support from all sides of the House of Commons and was passed into law. Bill C311 was meant to remove federal barriers to the transportation of wine between provinces.
However, it is the barriers erected by most of Canada's provinces (British Columbia and Manitoba being the exceptions) and the significant tax revenue they collect from alcohol sales, that proved the biggest obstacle. Now the federal government – led by Minister of Industry James Moore – is urging all provinces to support their call for freer "internal trade" within Canada. They've given the campaign a slick video and a hashtag #internaltrade to get the conversation going.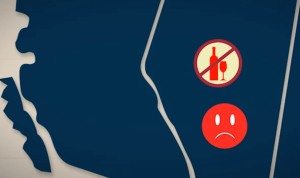 The government's video even uses the analogy of a consumer wanting to buy BC wine in Alberta, and current laws preventing them from it! While there is some skepticism from critics on how to achieve these changes, many are applauding the idea of freer internal trade in Canada.
From my conversations with BC wine producers, all of them would very much like greater access to other provincial markets across Canada. Ontario and Quebec in particular are big marketplaces that make it hard for BC wine products to get to consumers in those provinces. Some speculate that provincial governments will not risk loss of control of the sale and distribution of any liquor products, and they fear they will lose revenue generated by alcohol taxes. Proponents of more free market options claim that their approach will increase tax revenue, rather than sacrifice it.
As BC's wine industry gets larger and creates a demand beyond our provincial boundaries, it is critical that we talk about how to remove barriers within Canada. For a very good analysis of the issue, read Tony Aspler's excellent piece in Meininger's Wine Business International trade publication.
For more discussion please visit and "LIKE" our Facebook page at http://facebook.com/BCWineLover!