Garagiste North Comes to Kelowna, Sept. 27th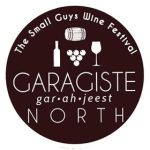 What is a garagiste? (GAR-aH-Jeest). It started out in France (of course). The garagistes originally referred to a group of winemakers in the Bordeaux region, producing "Vins de garage", "Garage wine". A group emerged in the mid-1990s in reaction to the traditional style of red Bordeaux wine, which is highly tannic and requires long ageing in the bottle to become drinkable. The garagistes developed a style more consistent with perceived international wine tastes.
Now in BC you have Garagistes North. The Small Guys Wine Festival celebrates artisan winemakers producing under 2,000 cases annually. You can sip, swirl and chat with winemakers while enjoying live music and on-site food trucks.
Sure it's a trendy, but Stacey and I love BC's Garagistes! We attended the Garagiste North Small Guys Wine Festival at the legendary Wise Hall in East Vancouver this summer. It was a great time and a chance to chat with old friends and make new ones.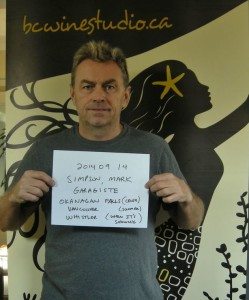 There were several standouts for us, such as Deep Roots Winery, winemaker Brad Cooper's Black Cloud Pinot Noir series, and Mark Simpson's BC Wine Studio. Mark won a 2015 Lieutenant Governor's Award of Excellence for his 2012 Syrah.
The 2nd occasion this year of the self-proclaimed coolest Okanagan wine festival ever (!) takes place September 27th from 2-4 PM in the historic Laurel Packinghouse, Kelowna.
As a small event, you can spend time with the emerging winemakers and taste one of a kind wines. Talk with people passionate about making wine, growing grapes, and all that goes with it. Wine samples and small bites are included in the ticket price.
Get your tickets here at Eventbrite!