Fort Berens releases Red Gold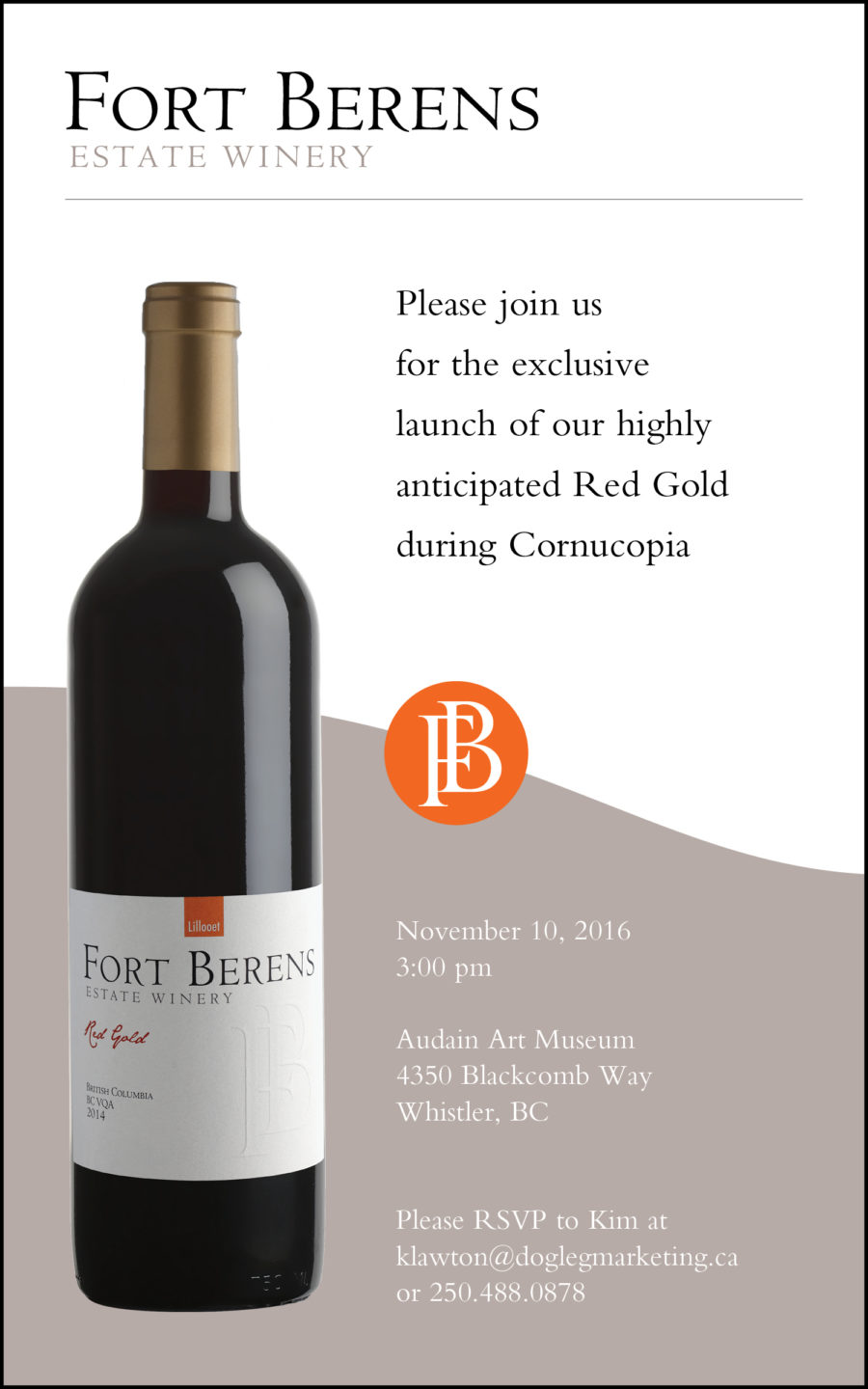 We have cheered on Fort Berens Estate Winery since its inception as the first commercial winery based in Lillooet, BC, in the Fraser River Canyon. Stacey and I were camping about 40 minutes south in the Lytton area when we stumbled upon a promotional brochure for a new winery called Fort Berens. We had no idea then how much excellence would be exhibited by this winery. Fort Berens may be off the beaten paths of the Okanagan and Similkameen Valleys but it is definitely worth making a visit, like we did when invited to the grand opening of their new tasting room and winery facility.
Perfectly timed for the Cornucopia Wine Summit that we were attending, was a release of Fort Berens' new hallmark red wine, dubbed "Red Gold". It is a Bordeaux-style "big red" meant to age in the cellar. The wine consists of grapes sourced in the Similkameen and Okanagan Valleys, with Cabernet Franc coming from their estate vineyard.
Some background on the Red Gold: five years ago Fort Berens launched their White Gold, an exceptional vintage of Chardonnay. In 2014, while barrel sampling the red wines, the team discovered a few barrels that were of exceptional quality worthy of the Red Gold designation. Fort Berens are excited to officially launch the 2014 Red Gold at an exclusive media and trade event. There will also be some additional public tasting opportunities during Cornucopia.
Below is an album of a few photos taken at the media event.
Fort Berens might be the first winery in the Lillooet-Lytton emerging wine region, but it will certainly have company one day. They are proving that great wines can some from this place.