A new #BCWine generation emerges #BCWine2017Top10
#BCWine2017Top10: Number 9
We continue our "Top 10" BC wine stories of 2017 with this report featuring the new faces of BC wine. Feature photo above Julie Powell and Zachary Brown, Alderlea Vineyards
Starting a winery is not for the faint of heart. From what I have observed over the years, is that it takes every bit of your energy, resources and courage to make wine that people will buy. The life of a farmer (which is the essence of winemaking) is not for everyone either. In the Okanagan especially, making wine is increasingly a pursuit for those with deep pockets. For many BC vintners, owning a winery was a part of their retirement plan.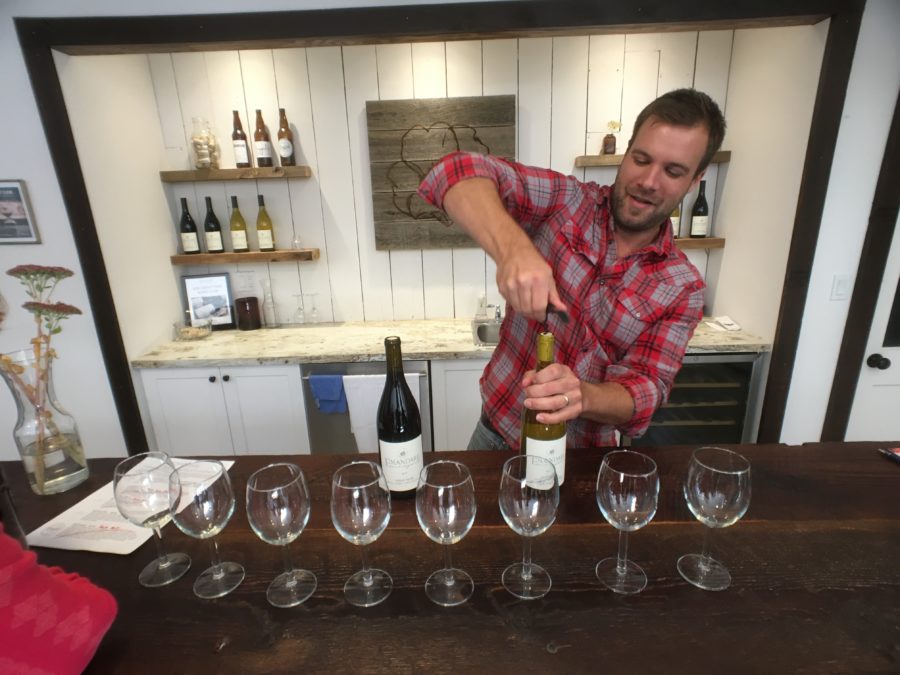 Seeing a younger generation emerge in BC's wine world therefore is something exceptional and should be celebrated. While I can count the number of emerging wine families who are still in their thirties and early forties on one hand, they nonetheless represent a hopeful future for BC's nascent wine sector.
Shout out to the adventurous young people making great wines Marionette Winery (Shuswap), Roche Wines (Naramata Bench), Alderlea Vineyards (new owners purchased from industry veteran Roger Dosman/Duncan), Daydreamer Wines (Naramata), and our pals Mike and Robin Nierychlo (plus, their newborn baby!) at Emandare Vineyard (Duncan).
To taste the wines of some of the many young, talented winemakers be sure to attend one of the Garagiste North events taking place in the Lower Mainland and in the Okanagan.