#VIWF's Canada theme region: growing our wine culture at home #BCWine2017Top10
Bard on the Beach Artistic Director Christopher Gaze & Harry Hertscheg
#BCWine2017Top10: Number 5
The "Top 10" BC wine stories of 2017 continues, focusing on a pivotal BC event that celebrated our wine culture: Vancouver International Wine Festival's Canada theme region.
We are still not able to buy much Canadian wine from outside BC (nor can Canadians access much of BC's wine), which is a shame because as our Number 5 "Top BC wine story" of 2017 was all about elevating the awareness of wine culture in Canada.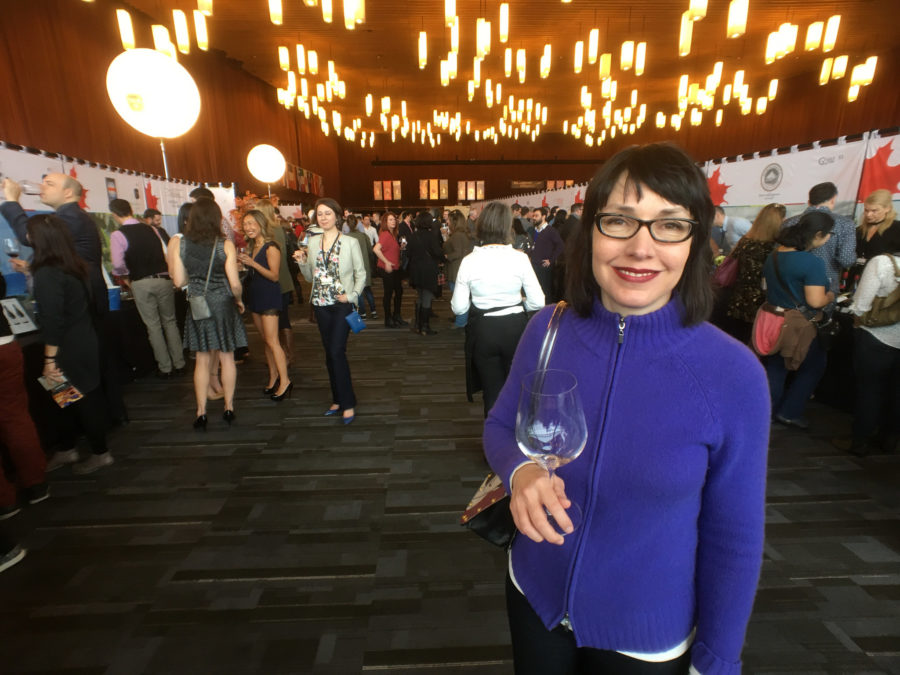 Last February, it was Canada's turn to be the theme region for the 39th year of our country's most successful food and wine event, the Vancouver International Wine Festival (VIWF). The Festival describes its mandate as follows: 1) to provide an informative, educational and entertaining wine experience for public and trade; 2) to be a premier marketing opportunity for the wine industry and festival partners; 3) and to raise funds for the Bard on the Beach Theatre Society.
Each year the festival focuses on a so-called theme region — usually one of the better known places from around the world where wine is produced. Naturally, we come to expect that large producing countries like France, Italy, Spain, Chile, New Zealand, Argentina or Australia will be one of the themes, or the state of California alone.
Canada, according to VIWF's quick facts page, has been featured only twice in the past 20 years (the last time being 1997, if you exclude the pre-Olympics showcase for BC wine in 2009). Barring those British Columbians who already consume most of their locally-produced wines, most Canadian wine drinkers still do not Canada among the world's wine producing countries.
The 25,000 patrons who attend VIWF each year have come to expect nothing less than being able to taste some of the world's best wines. It is to the credit of VIWF Executive Director Harry Hertscheg and his board of directors then that they chose to showcase Canada, given the relative newness of our country's wine industry.
Improving the accessibility of products both locally and across the country is not the job of the Festival. However, they provide a showcase for wines from BC, Ontario and the emerging industry in Nova Scotia that will help to drive demand for Canadians to have their own wines. Even Saskatchewan is prepared to take some credit for excellence in Canada's wine scene!
We can only hope that our politicians will catch up with the rest of Canadians who want to be able to buy the wines of Canada, preferably at a store near where we live, or delivered directly to our doors.
VIWF 2018 — "theme region: Spain and Portugal" — begins soon, running February 24th to March 4th. Tickets for select events as well as for the Trade Days Conference are already on sale on their website.
See our previous VIWF 2017 post…
VIWF 2017 Photo Album