BC Wine industry Top 10 news stories of the past year
We count down a year in the BC wine industry
What does it take to become wine savvy these days? Other than tasting wine, of course!
One way is to become familiar with news about how our local wine industry is evolving (when it is not being dragged into a political quagmire, of course).
We read about how millennials are going wild for wine over other beverages. Right here in B.C. we are blessed to have an impressive indigenous wine industry, and all generations of wine lovers are getting to know it.
There is a community that is intent on building a "wine culture" in British Columbia. Growing our viticulture, tourism and other agriculture sectors that could benefit us all.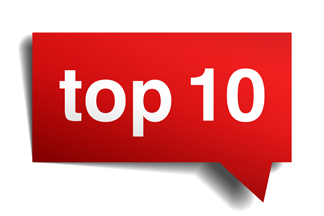 It has not been without its bumps though, as you will read below. In an effort to make readers more "savvy," I am counting down the top ten BC wine stories of the past year.
Only the big news of BC wine getting caught in the interprovincial crossfire of Premiers battling in February would top our number one story of the past year. Of course, we should all hope that the best thing that can happen in 2018 is that the industry's best wines ever get bottled.
It will be a joy to start talking about the wines again!
Latest tastes
Fort Berens Meritage Reserve 2015 – more information.
"This rich, full-bodied wine is a beautifully balanced blend of 56% Merlot, 27% Cabernet Sauvignon and 17% Cabernet Franc. It is lush with flavours of dark cherries, blackberries and chocolate. The seemingly endless finish has peppery tones that make it the perfect wine to complement a grilled ribeye or tuna steak."
Well-balanced with ripe blackberry notes, I paired this with a savoury rack of lamb. Grapes are a British Columbia BC VQA blend of Lillooet (Cab Franc) and Merlot and Cab Sauv sourced from the Okanagan and Similkameen Valleys. Great value at $27.99/bottle. Order direct from the winery.