Talking about the people, places and product that make BC's wine industry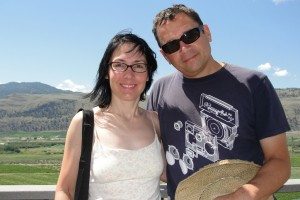 After four summers of glorious wine travel with a young child in tow, we finally decided in 2007 to start the BC Wine Lover blog in order to share our experiences with friends and colleagues. British Columbia is a relatively new wine region in the world, started after the confluence of free trade and government policy that permitted farmers to sell their products directly to customers on-site. After two decades BC has become that not only produces excellent wine, it's fostered a community of winemakers, viticulturalists, proprietors, service suppliers, tour companies, publicists and industry boosters (like us!).
BC Wine Lover is about sharing stories and experiences, raising the standards of our industry while raising a glass to their success. We hope that you will become a BC Wine Lover too.
Sincerely,

Mike and Stacey